Spirit Page

My sincere thanks to those that voted for me
in the Site Fights! Thanks to you I won the
award of Champion of the Knights.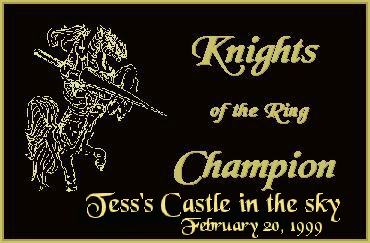 What are the Site Fights?
Well no one is actually fighting. You visit the sites and pick the winner. Unlike the various other awards on the Net, The Site Fights Championship is decided solely by the vote of surfers like you!
The Site Fights is a web site competition based on fun, friendship, and fellowship. If you have your own website you too may be eligible to compete. Visit the Site Fight website HERE to find out more.

Royal Order of
The Knights of the Internet
  As Knights, we strive to better the Internet and to make it a better place for all.
We vow to live and surf by the following virtues and codes.  
Virtues
We Knights vow to honor and love these virtues:
Honesty, Loyalty, Humility, Faith,
Patience, Mercy, Friendship, and Love.
The Code
As Knights we hereby vow to live by these rules:
We are to be honest and fair in all our dealings.
We are to be loyal to our friends.
We are to be humble.
We are to have faith in our brethren and in our loved ones.
We are to be patient.
We are to have mercy on those seeking forgiveness,
and on those who are in need of aid.
We are to be good friends.
We are to love.
We are to be nonviolent, fighting with and for friendship.
We are to act as examples to those around us,
displaying virtue, chivalry, and kindness.
We will keep our web sites a safe place for all to surf.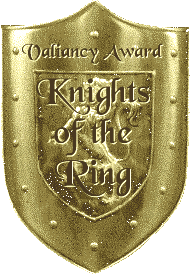 Thank you Lord Arygh and Lady Debby!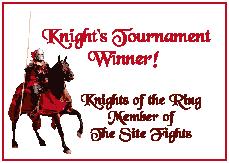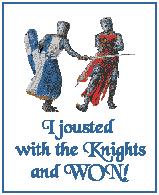 Home | Greetings | Poetry | Games | Jokes | Romance | Subscribe
What's New | Web Graphics | Gifts | Webmaster Tips | Free Offers


Copyright © 1999-2002 tcastle.com